Our phased reopening plans include:
From June 9-22 – building capacity will be 50 percent (Hours will be Monday-Friday from 11am-6pm).
From June 22-July 6 – building capacity will be 75 percent (Hours will be Monday-Friday from 11am-6pm).
Starting July 6 – building capacity will reduce to 50 percent based on Indiana's new Back on Track guidelines for Stage 4.5. (Normal library hours will resume. See hours for all locations on our Location Hours page). 
A few things to keep in mind when visiting the library:
The library is open for quick grab-and-go and browsing of materials.
Please return items outside in our book drops.
We will only be able to have a limited number of people in the building at a time. Because of this, we ask that you don't linger inside the building for too long, so more people will be able to get access to materials and services.
There will be a limited amount of computers available, as well as printing and copying services.
Some items might not be in public areas for now, including children's toys, puzzles, etc. These items will slowly be added back into our spaces.
We are currently not accepting book, movie, magazine, or item donations for the Friends of the Library book sales.
Our meeting rooms will not be available for meetings or events.
We kindly ask that everyone try to keep a six-foot social distance while in our buildings.
Face coverings are recommended while in our spaces. We will have disposable ones available for $1 each. Starting Monday, July 27, face coverings will be required as outlined in Governor Eric Holcomb's guidelines in Executive Order 20-37.
Don't forget that we are still doing Curbside for those in a higher risk group and anyone that would prefer that service.
Due to the construction project at the Main Library, if you are visiting please be aware:
The front entrance will be closed off temporarily. To get in the library, follow signs to the temporary entrance on the west side of the building. You'll go directly into the Children's Room area.
Many areas of our Fiction and Media materials are harder to browse currently, so if you need help accessing, just ask us. We are happy to help. We are also happy to continue placing these items on hold for you so that you will be able to pickup either via Curbside or inside the library.
Please note that many of our items are in temporary locations since the open areas of the building are restricted to the west side of the library. If you need help finding anything, just find a library staff member to assist you.
Most library services will be available, but some might be released in a later phase. If you have questions, just let us know!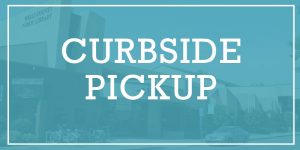 To use Curbside Pickup, place items on hold online through your account or call us during normal library hours to reserve items.
Our staff will then get those items pulled for you. You will receive either an email notification or phone call when items are ready to pickup. Once you have received the notification that items are available, you can pick them up in the designated Curbside Pickup spot at either the Main Library or Ossian Branch. Once you have arrived to the spot outside our buildings, just give us a call and let us know that you are here to pickup items.
Call for Curbside Assistance:
Main Library (Bluffton): 260-824-1612
Ossian Branch: 260-622-4691
* Services might be removed at any point if warranted, due to safety concerns or if phased out.