Arc of a Scythe Series
by Neal Shusterman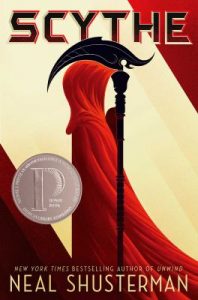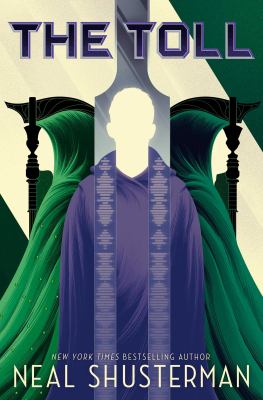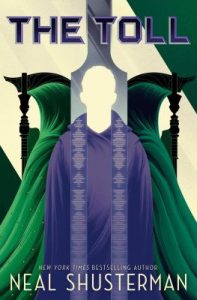 Imagine a world in the future where science has progressed so far that there isn't any war, any sickness or any death. People "splat" (jump off of tall buildings) for the thrill and then are taken to healing centers to be brought back from deadish to life. In order to control the earth's overpopulation, a scythedom has been developed. Scythes are individuals whose sole life's work is to randomly glean other people.
In this dystopian trilogy, two teen apprentices, Citra and Rowen are battling against each other to decide who will best master the art of gleaning. Eventually, dictatorships form and the scythedom becomes corrupt.There is an all-knowing "being" called the Thunderhead that is the only one wise enough to solve all of the problems that arise. However, the Scythes and the Thunderhead are not allowed to correspond.
Neal Shusterman created a world that left me with many questions. Is killing the same as gleaning? Is living forever without death the better way? Will the one being that is perfect and cannot make a wrong decision choose to interfere when society starts to collapse? Should that being intervene?
I was captivated by this story from the very first chapter. I found both Citra and Rowen to be extremely likable characters. Once I started reading Scythe, I could not put the book down. As it ended, I wanted to read the other two books immediately. If you love dystopian fiction and want a trilogy that is fully published, be sure to check this one out!
Our Rating: ⭐⭐⭐⭐ (4 out of 5 stars)
Reviewed by: Rachel Maggard